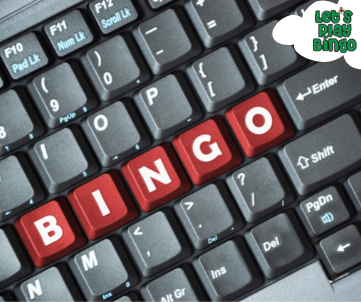 15/10/2021 0 Comments
What is Hybrid Bingo & How does it work?
Two years ago, 'Online Bingo' was a foreign term but we've now over 100 online bingos running weekly around Ireland. A new term is again emerging in the world of Bingo and that is 'Hybrid Bingo'. A blend of online bingo & hall bingo that's accessible for all. Let's Play Bingo have designed a hybrid solution so Bingo can be enjoyed at home & away. 
Two years ago when Bingo Halls around the country were forced to close, an innovative solution emerged in the form of Online Bingo, or known to some as Zoom Bingo or Virtual Bingo. 
At Let's Play Bingo we, like many of our customers were forced to adapt and provide a solution that was accessible and easy to use. We're proud to say that we were able to help clubs, organisations & halls around the country make the move to online Bingo so people could still enjoy Bingo but from the safety of their own homes. 
Now that we're thankfully seeing Bingo Halls open up around the country again, we've been encouraged to innovate again and we are delighted to offer our customers a Hybrid Bingo solution which blends in-hall & online bingo simultaneously allowing people at home & in the halls enjoy the game together. 
Our licenced Let's Play Bingo calling software is designed to work with printed & electronic books which we are able to supply to customers at a competitive cost. If you're interested in running Hall Bingo again but don't want to isolate your online customers, contact us today to learn more about Let's Play Bingo's Hybrid Bingo solution and how we can help you and your customers to continue to play Bingo at home & away.    
Feed