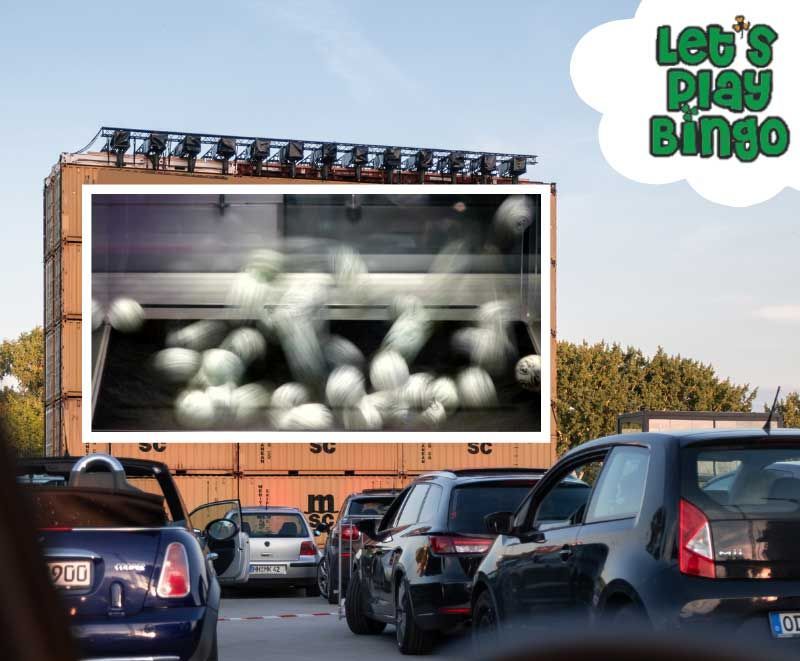 10/10/2023 0 Comments
Drive-In Bingo with Let's Play Bingo!
Hello, bingo enthusiasts! We're thrilled to announce a unique and thrilling experience that combines the joy of bingo with the nostalgia of drive-in entertainment.
Buckle up, because Let's Play Bingo is introducing Drive-In Bingo—an unforgettable way to enjoy your favorite game while embracing the open air and community spirit.
Why Drive-In Bingo?
At Let's Play Bingo, we're all about creating memorable experiences, and Drive-In Bingo is our latest endeavor to bring people together for a night of excitement, laughter, and, of course, fantastic bingo moments. Picture this: your favorite bingo game unfolding on a big screen under the starlit sky, all from the comfort of your car. It's bingo like you've never experienced before!
How It Works
Our Drive-In Bingo events are designed to be convenient, safe, and, most importantly, a blast! Here's how it works:
Grab Your Bingo Buddies: Load up your car with friends and family who share your love for bingo.
Drive to the Venue: Head to our designated Drive-In Bingo venue. We've chosen spacious locations that allow for a comfortable and enjoyable experience.
Tune In: Once you're parked and settled, tune your car radio to the specified frequency. Our charismatic bingo caller will guide you through the games, and you'll mark your cards from the cozy confines of your car.
Win Fantastic Prizes: Get ready for the thrill of shouting "Bingo!" without leaving your vehicle. We've got fantastic prizes waiting for our lucky winners.
Enjoy Snacks and Refreshments: Bring your favorite snacks and beverages to make it a complete night out. Our goal is to create a delightful atmosphere where you can relax, play, and enjoy the company of fellow bingo enthusiasts.
Feed