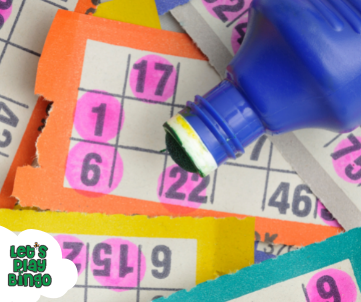 24/01/2022 0 Comments
Bingo Halls Reopening - Are you ready?
Are you ready for the reopening of Bingo Halls? Let's Play Bingo is here to help you. Bingo Halls around the country are allowed to open again and we have everything you need to get back up and running. 
If you're looking to run a blend of online bingo & hall bingo. We can help you with that too. 
Now that Bingo Halls are re-opening, many of our clients & customers around the country have contacted us for help & advice as they look to run in-hall bingo events once again. 
At Let's Play Bingo, we're delighted to be able to assist our clients & their customers to get back to Bingo Halls. Whether it be ordering Bingo Books, topping up your Bingo Dabber supply or supplying new Bingo Machines, we're well equipped to help get you back up and running. 
We've also had a number of enquiries from clients looking to do a blended approach of live in-hall bingo combined with virtual or zoom Bingo. At Let's Play Bingo we've developed a hybrid bingo solution which will allow you to run a game simultaneously for your online Bingo players & Bingo hall players. 
If you'd like to find out more about running these hybrid events, please contact us. Visit our shop or get in touch with us to top up your bingo supplies. 
We'd like to wish all of our customers the very best of luck with the reopening of the Bingo Halls around the country. 
Feed